"Never before was a Papal letter more enthusiastically received by other Christian Churches, other religions, politicians, scientists, believers and non-believers alike than Pope Francis' letter on creation, 'Laudato si' two years ago. Though it is a challenging read at 189 pages it is clearly written and has a message that we should all try to absorb." – Fr John Corcoran, Parish Priest.
A series of meetings was held in 2016-2017 to introduce us to the encyclical, to discuss it and consider ways of putting its philosophy into practice. Following this, we have started a new parish group whose objectives are to commit the parish, in its three church communities, to establish permanent activities and practices that will enable us to actively live the ideas engendered by Pope Francis, so that we may start to repair the damage done to our Common Home and offer a better future for our children and grandchildren.
We will be meeting regularly to discuss initiatives and progress. In the meantime, these pages will be used to pass on relevant news, advice, hints and tips, etc. We hope our website will become a valuable resource for all in the parish and elsewhere who wish to contribute to the success of the venture and to keep abreast of what we are doing. Our watchword is a phrase frequently repeated by Pope Francis in Laudato Si' – "everything is connected"!
A Prayer for Our Earth


















All-powerful God, you are present in the whole universe
and in the smallest of your creatures.
You embrace with your tenderness all that exists.
Pour out upon us the power of your love,
that we may protect life and beauty.
Fill us with peace, that we may live
as brothers and sisters, harming no one.
O God of the poor,
help us to rescue the abandoned and forgotten of this earth,
so precious in your eyes.
Bring healing to our lives,
that we may protect the world and not prey on it,
that we may sow beauty, not pollution and destruction.
Touch the hearts
of those who look only for gain
at the expense of the poor and the earth.
Teach us to discover the worth of each thing,
to be filled with awe and contemplation,
to recognize that we are profoundly united
with every creature
as we journey towards your infinite light.
We thank you for being with us each day.
Encourage us, we pray, in our struggle for justice, love and peace.




Amen



















December 8, 2021: Laudato si' (Live Simply) Group Meeting
The Laudato si' (Live Simply) Group is hosting an important meeting on December 8. We must now move forward with our plans for the Parish
The environment has become an issue of the highest priority.. Not only must all of us do what we can but we must show the Parish and the wider community that we are doing it
The Vatican has launched its 7 year Laudato si' action plan
The Synodal Process opened in October. Liverpool Archdiocese completed their own Synod in 2020 and one of their recommendations was headed Catholic Social Teaching and Creation Care. The Synod is an opportunity for us to support Bishop John in raising the profile of the environment in Salford Diocese and highlighting the reality that Creation Care is an integral part of a 21st century Catholic Church.
October 27, 2021: Northern Dioceses Environmental Group Meeting
See the notes of the meeting here
October 10, 2021: From the Parish newsletter
http://sexyadultvacations.com/tag/layout/ CAMINO TO COP – A Great Big Thank You What an amazing coming together of all of the Churches and faiths around Clitheroe and Newton-in-Bowland. So many good people to thank. It's probably a mistake to try and remember everyone from St. Michael's and St. John's who baked, shopped, prepared food, listened, talked, shared kindnesses and generally just said "what can I do?" Thankyou to those who started the donation ball rolling, to those whose soup fed a lot of cold and hungry people after a horrible wet and windy walk over Waddington Fell, for the scores of packets of oatie goodness, to those for "manning the tea urn" and taking responsibility for securing the Hall, to those who did sterling work on the cleaning and furniture moving. For the kind offers to put people up and for help publicising the event. To all those who helped especially those who just mucked in. Finally, to Green Theory for the wonderful donation and sterling work on the day. There were so many food donations and therefore the leftover food was distributed to Clitheroe & Clayton Food Banks, The Salvation Army, a Veterans Group, the Beavers, and the Cookery Club attached to the Food Bank.
October 7, 2021: Thorneyholme Banner again
October 6, 2021: Thorneyholme Banner
Thorneyholme School, Dunsop Bridge, sent me these pictures of their contribution to the Camino when it reached Newton.
Olga Jackson, the Head, said: "The group were so happy to see the children with their banner that I felt we had to stay so we joined in with their meeting! They were both very shy to start with and didn't speak but soon warmed up and joined in. They both spoke about being a plastic free school, how they loved being a forest school where they actually got to learn in the forest, how they learn about deforestation and other environmental issues and how lucky they feel to live in the country side in a lovely place. They even did a little recorded interview which will appear on COP socials. The banner will make its way to Bentham tomorrow where it will be displayed before moving on to Glasgow for COP and it will then be taken on another march in November. So, we had a lovely evening and met some really nice and committed people"
October 5, 2021
We had a great day on Monday with some new patches for the Coat of Hopes – not in the picture, they were stitched on later in the day but some wonderful contributions from our parishioners.
The walkers had done 300 miles by the time they reached Clitheroe with a hard day on Sunday from Haslingden in the wet. The Tuesday walk to Newton was even worse but much better to Bentham on Wednesday. These are hardy people and some of them over 70.
See a little video of the day here
October 2, 2021: The Camino to COP26 is coming this weekend
See the COP26 website
September 22, 2021: Parish Forum and COP26
COP 26 is on Glasgow on 31 October – 12 November 2021 when representatives from all the world's governments, plus people from NGOs, businesses, faith groups, scientists, and other groups such as Indigenous Peoples' delegations will attend. In the Paris Agreement 191 countries agreed to:
stop the world's average temperature rising more than two degrees, or ideally 1.5ºC
respond to the impacts of climate change through adaptation
make plans to deal with loss and damage from climate disasters
COP26 is the deadline for countries to present their plans to cut emissions. Together, these plans need to set the world on track to stop global temperatures rising more than 1.5ºC by the end of the century.
From Sunday 3rd October to Tuesday 5th October, Clitheroe is hosting the Caministas – pilgrims walking the 500 mile journey from London to Glasgow to take part in the UN global convention on climate change. Our parish along with Trinity Methodist Church will be providing lunch for over 40 people on Monday 4th October at 12.30pm at St. Mary Magdalene's Church Hall on Church Street, Clitheroe. If you would like to welcome the pilgrims, learn about their journey to COP26 or help with the lunch please contact either Anne Peplow on 07792637005 email anne.peplow50@gmail.com or Gaye McCrum on 07817878310 email gayeparis@yahoo.co.uk or Mark Wiggin on 07921211961 email m.wiggin@btinternet.com.
At the Parish Forum Anne Peplow provided us with details of COP26 and invited people to support the 40 Christian walkers on their way from London to Glasgow. You can read Anne's presentation here.
August 12, 2021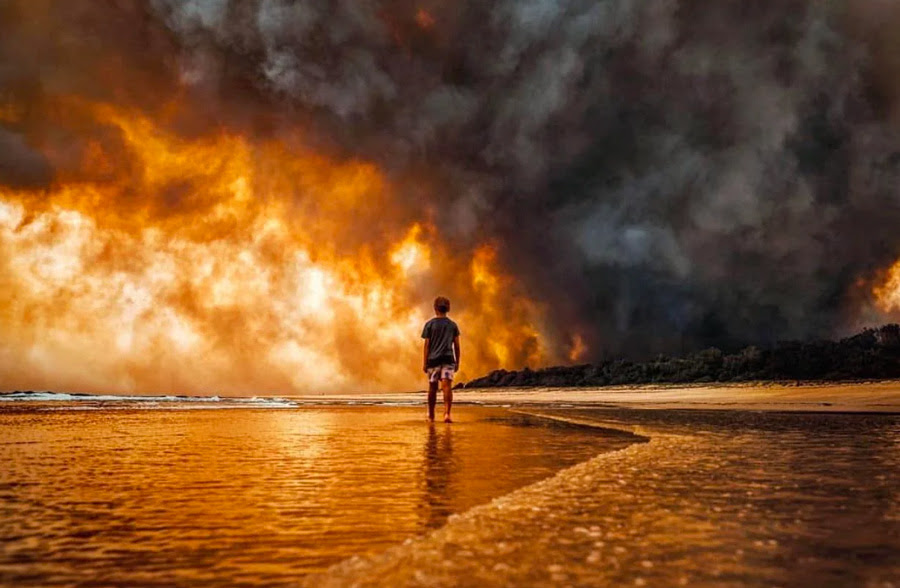 July 31, 2021 Laudato Si' at Thorneyholme Primary School '
were to buy Pregabalin From Thorneyholme Primary School to the Diocesan Laudato Si' Group:

See the start of our work on our courtyard, which we are making into a prayer and reflection area with the main theme of Laudato Si. The cross which is the main feature of the courtyard is made of recycled wood. The upcycled green planter is going to have a sensory garden signage on it. Animals have both been given (reused) and made by the children. The stones are largely Laudato Si', although we have put some of our Remembrance stones in there. These stones were decorated by pupils, staff and parents. Our Gardening Club is run by an ex-parent and as you can see many crops are being grown, along with flowering plants for the bees.
In addition to the above, we have worked on local conservation projects: tree planting, Curlews and sphagnum moss planting, as well as much more.

July 23 to July 25: National Justice and Peace Conference
The theme of this years conference was the environment and Mark Wiggin represented our group at the conference. A summary of what happened can be found on the CBCEW website
June 24, 2021: Northern Diocese Environmental Group Meeting
Mark Wiggin chairs this meeting and will continue to do so following his retirement from Caritas at the end of June. A number of people in our Parish Group, and within its, network attend this group which is open to all.
June 17, 2021: Recycling via Sainsburys
Sainsbury's are now taking for recycling virtually everything we were putting into our ecobricks.
May 25, 2021: Laudato Si' Zoom Meeting
See the notes of the meeting here
December 2, 2020: Laudato Si' Zoom Meeting
See the notes of the meeting here
Click on the links for the notes of the Northern Dioceses Environmental Group Meeting and a copy of the Hexham and Newcastle Social and Environmental Justice Policy
March 8, 2020: Fairtrade
We had Fairtrade stalls at Clitheroe and Sabden. Here is the Sabden one
January 22, 2020: Laudato Si' Meeting
See the notes of the meeting here
December 6, 2019: St Michael and St John's Primary School, Clitheroe
Sheila Shore had a very successful meeting on 6th December to discuss recycling and the Laudato Si' Garden Project. There is minimal recycling in school but Mrs. Mabbott is very enthusiastic to take it further. At present paper and cardboard is collected in sacks.
Crisp packets are collected in a green box called Scrappy – a fairly recent parent initiative. (If this parent wishes to be identified it would be good to invite him/her to a relevant meeting). Batteries are collected in a tube.
Year 3 followed a "Plastic Pledge" ( for a period of time). Seasonally – Christmas jumpers are being recycled.
Sheila shared photos of St Mary's Clayton le Moor garden. Mrs Mabbott could foresee good use of tables and benches made from Ecobricks for packed lunch users in the Summer. They haven't sufficient to do that now.
Mrs. Mabbott would like to attend our next meeting on the 22nd January. Sheila will keep her updated
November 18, 2019: St Mary's Primary School, Clayton le Moors
Sheila Shore previously visited St Mary's on July 18. This return visit was a bigger party comprising Sheila, Anthony and Mary Brown, and Andrew Brown. The project is ongoing with more eco-bricks still coming via school and parish. It is under the direction of parishioner Bob Turner who has also instigated eco-brick projects at St Monica's Primary School, Flixton and Oakhill Prep School, Whalley.
In addition to the eco-brick project, St Mary's uses coloured bins throughout the school for recycling.
November 13, 2019: Laudato Si' (Live Simply) Meeting
See the notes of the meeting here
October 2, 2019: Laudato Si' (Live Simply) Meeting
See the notes of the meeting here
August 5, 2018: Plastic Recycling
There are two new recycling places in Clitheroe
Seal Metal Recycling is on Waterloo Road near Tesco's and you can access their Facebook from their website.
They take just about anything that can be recycled including those plastic food trays which are such a fag to cut into small pieces to put in an eco-brick. They also take anything that goes into your blue bin which is great for the Ribble Valley Pocket Money Scheme for children as it's much easier to earn points from the heavier stuff than it is from light plastic and polystyrene. Children do however have to include a proportion of the light stuff to qualify.
OceanClear is at Unit 2, Wellgate Court, Wellgate (between Brioche and Your Style). It is an online Plastic-free shop! Launched in October 2018 their ethos is that every single piece of plastic waste avoided is a positive step in the right direction, and in working together, we can continue to move towards a plastic free future. During the last 18 months Ocean Clear have partaken in beach cleans in the north west of England, and whenever possible carried out mini cleans on the banks of our local river. OceanClear are well on their way with encouraging local businesses to participate in the national Refill scheme from City to Sea. This initiative makes free tap water refills easily available to everyone, so always make sure you carry your reusable bottle with you!
Download their leaflet on what materials they will take.
Little Green Footprints refills your plastic containers. Find them on Clitheroe Market or contact them via the details on the leaflet. Note that you will pay more than you might pay elsewhere but cheap products are manufactured on the backs of the poor, the exploited and the enslaved. We can only stop exploitation by refusing to take personal advantage of it.
July 25, 2019: Laudato Si' Meeting
See the notes of the meeting here
July 19, 2019: Eco Doorstop
With a 4 pint eco-brick crammed with plastic you can still funnel a litre of sand down the hollow handle and shake it around the brick. Decorated you can then transfom it into a lovely doorstop
July 18, 2019: St Mary's Primary School, Clayton le Moors
Sheila Shore visited St Mary's Primary School in Acrington to learn about their recycling policy. They have four coloured bins for: uncooked food, recyclable waste, non recyclable waste that can be used in eco bricks, and waste that cannot be recycled or used. The recycling policy is linked with the parish and has featured on local TV news and in the Lancashire Telegraph, mainly for their use of eco bricks in construction, outdoor furnishing and garden projects.
July 17, 2019: Pope Francis, a Man of his Word
Hope in the Future and Laudato Si' all in one go and more moving than people expected. We will no doubt be showing it again in Sabden.
June 22, 2019: Hope in the Future Deanery walk
Although this was a Hope in the Future inspired walk, the sentiment is so similar to Laudato Si' that in the current absence of a Hope in the Future webpage I am making an entry here.
Read a report of the walk
June 19, 2019: Global Healing Event 3
Global Healing is part of our Parish response to Bishop John's call as we put our Live Simply Plan into action. This final session comprised a 15 minute film in four parts with discussion at the end of each part.
Global Healing arises from one of the two most influential writings of Pope Francis – Laudato Si'. The other is Evangelii Guadium. Both have led to major initiatives, and in particular in our Diocese – Live Simply and Hope in the Future. As Bishop John tells us repeatedly, the two are interconnected and both are about living a life of oneness with the whole of humanity and the whole of creation.
We are fortunate that Bishop John is passionate about the environment, and for the lead he is giving us. As Bishop for the Environment he is setting an example by turning the extensive grounds of his residence at Wardley Hall into a major environmental project. The Laudato Si Centre seeks to respond to the challenge of Laudato Si' by creating a space for practical action which will help to educate us to leave a sustainable world for future generations.
Laudato Si' and Evangelii Guadium are more explicit and harder hitting that previous Popes' writings and they demand a change of thinking and a change in the way we live our lives. As Helder Camara, formerly Archbishop of Olinda and Recife, Pernambuco siad: "God does not accept praise, gifts and honour from those who have no eye or heart for the human family.
See the outcomes of part 3.
June 15, 2019: Wild Flower Garden at Sabden St Mary's
Self seeded with a little help from parishioners, you get a wonderful display that needs only God's creative genius.
June 5, 2019: Global Healing Event 2 – Before the Flood
Before the Flood is an environmental documentary featuring Leonardo Dicaprio. It is the second of three Global Healing evenings presented by the 'Laudato Si' (Live Simply) Group as part of a series of events about Living Simply. The film is 90 minutes.
The film was well received by a stunned audience at St Michael and St John's with its strong message of our personal complicity in the catastrophic effects on the environment that we are all contributing to.
May 2. 2019: Laudato Si' (Live Simply) Meeting
See the notes from the meeting
March 30, 2019: Global Healing
Following Bishop John's pastoral letter, the Laudato Si (Live Simply) Group showed the half hour Global Healing film again on Wednesday March 20th in the Parish Assembly Room at 7.30 pm.
We had an excellent discussion following the film.
March 6, 2019 (Ash Wednesday): Live Simply in Lent
Some useful ideas for Living Simply in Lent from the Lancaster Diocese Faith and Justice Commission
March 3, 2019: Bishop John's Pastoral Letter on the Environment
In his Lent Pastoral Letter, Bishop John asks to us to heed climate change and Care for our Common Home. He says: "I would like to challenge every parish in this Diocese to form a group concerned with giving advice and making practical responses. I invite every parish to watch "Global Healing" as an introduction to practical ways of helping to heal our planet." With our Laudato Si' (Live Simply) Group and Global Healing programme we are well ahead of most parishes.
Read the full text of the letter below and also see the leaflet he mentions Caring for our Common Home at Home. Click on the images
February 13, 2019: Global Healing, Sabden
It was another really enjoyable evening even though there was only 17 of us, and some had to miss the film and attend to the food! Once again we had a collection for the Refugee Day Out which brings the total now to £115.05.
Special thanks too to those who prepared the six cultural dishes. With five different faiths represented the discussion was lively and stimulating. There will be two more events in Clitheroe to complete the series, dates to be arranged. For those who weren't able to attend in Clitheroe or Sabden you can see the film and download the resources at https://www.ourcommonhome.co.uk/
January 23, 2019: Reaching out to Refugees
Our Live Simply Plan, Live in Solidarity with the Poor Action 2:
Encourage parishioners to support the activities of at least one Parish Group that has a social action remit e.g, CAFOD, SVP, Food Bank, Refugee Response, Anti-Trafficking, and support either directly or by donations and increased awareness of what they do.
Sean Ryan's presentation of refugees and the Refugee Sponsorship Program generated a lot of interest and questions from the group. It was a pity it was so small a group – just 14 of us. Ironically it might have been the small size of the group – mostly from our Parish but one from the United Reform Church – that made the discussion easier and more coherent. Sean speaks with passion and his superb musical renderings of the main theme from Schindler's List on woodwind to a series of pictures of refugees got us off to a good start. He followed with a song called The Lighthouse by the Rend Collective and then launched into the Sponsorship Program and his work as National Caritas Community Sponsorship Coordinator.
His achievements are considerable but then Sean is a remarkable man. He didn't talk about himself but he puts his success down to the power of his Faith. It was that Faith that lost him his well paid job when he became a whistle blower because of malpractice by his employer. Along with his family he became homeless and for a while made a living as a street musician. After applying for over a thousand jobs he finally got a position with Caritas. Sean didn't tell us any of that. What he did say was that starting with his own Parish in Flixton he led the sponsoring of a Syrian family that has become the UK model. Sean is employed by Caritas and also CSAN so he travels the UK encouraging parishes to set up sponsorship schemes of which there are now nearly 50. Ten of these are in Salford Diocese. His success has earned him an MBE.
There was a lot of enthusiasm from the group for the idea of our Parish sponsoring a Syrian family and we will pursue this. It is something we will also take up with the Clitheroe Christians in Partnership Meeting on Wednesday January 30.
However for 2019 we hope we will be able to run another Refugee Day Out and we are collecting money for that from Live Simply events (e.g. this one and Global Healing). For Sean's presentation we got a very creditable £71.75, no doubt thanks to his infectious passion and commitment.
January 15, 2019: Little Green Footprints
From our CAFOD meeting this morning. Little Green Footprints refills your plastic containers. Find them on Clitheroe Market or contact them via the details on the leaflet. Note that you will pay more than you might pay elsewhere but cheap products are manufactured on the backs of the poor, the exploited and the enslaved. We can only stop exploitation by refusing to take personal advantage of it.
January 9, 2019: Live Simply Meeting at Sabden
Important Dates for you diary:
Reaching Out to Refugees, January 23
Global Healing at Sabden, February 13
Live Simply at Sabden (work on St Mary's grounds), February 16
Live Simply at Sabden, April 13
See the notes of the meeting Live Simply meeting 9 January 2019
December 21, 2018: Update
First of all we have now sold our first batch of 30 http://telemed-initiative.de/983-dtde71272-love.ua-dating.html BOB boxes for a total of £300. £90 goes back to CAFOD to make more BOB box kits and £210 is for our Parish CAFOD group to decide which CAFOD project to donate to. We have our next batch of 20 BOB boxes to sell and have so far sold one.
It's already four months since our last Live Simply at Sabden Day though a small team led by the Whites has made further progress in front of the church. We need another date in our diaries and I'm sure there are things we can make a start on even during the winter months. To remind you of plans – yet to be finalised – look at the notes of the meetings on this webpage, particularly the August meeting which has most detail. Perhaps a Saturday in February? It would be good to have something in the diary to keep us focused.
Following the success of the Clitheroe Global Healing event we decided to hold another similar event at Sabden and we have five meals so far volunteered. This may well be enough. We need to sort out an OHP and a date and suggestions for the latter would be good. I think it will have to no earlier than February because in January there is a Parish Forum on the 16th and I have provisionally booked Sean Ryan, National Caritas Community Sponsorship Coordinator, for the following week to talk about his work with refugees as part of our plan to attract support and volunteers for our refugee work in the Parish.
At some stage not too long after a Sabden Global Healing event we need to arrange the remaining two Global Healing sessions in Clitheroe. These involve a film but not a supper.
The next meeting is at Sabden on 9th January, at 7.30 pm.
December 5, 2018: Global Healing
Over 40 people attended a very successful Global Healing event on Wednesday 5 December.
On arrival people were given a Global Healing leaflet which is about how our faith helps us care for our common home and lists things we can do. You can download a copy by clicking on the picture below and saving it.
On each table was another leaflet about what families and parishes can do and how we can educate ourselves and use our political voice. You can download a copy by clicking on the picture below and saving it.
Fr John who has highlighted the importance of Pope Francis' Laudato Si' since its publication was unwell and sent his apologies.
Anthony Brown in his opening words read out a personal message to us from Bishop John:
On 18 June 2015 Pope Francis gave us the encyclical Laudato Si on Care for our Common Home. From the outset Pope Francis made it clear that the two central themes of his pontificate would be care for the poor and care for nature. Whenever I return from the desperately poor countries I visit as the chair of CAFOD trustees, I am acutely aware of the need to be constantly questioning the wastefulness and indifference of our affluent society. In Laudato Si, Pope Francis challenges us to make connections between our actions and the increasing damage we are inflicting on our environment. Every drop of water we drink, every strand of cotton we wear, every word we write on our computers affects the environment in some way. He encourages us all to make the connections between our actions and their effect on the poor, the marginalised and the exploited. Living our vocation to be protectors of God's creation is vital and urgent; it is not an optional or a secondary aspect of our Christian faith. All of us can, and should, involve ourselves in protecting creation and as missionary disciples we are called to become instruments of God's care for creation. I recommended Global Healing as a short course for Advent and I am very pleased that the Parish of Our Lady of the Valley is launching Global Healing tonight with two more events in the New Year.
With my prayerful good wishes for the season of Advent.
+John
The 33 minute film, in three parts followed, with questions for reflection and discussion at the ends of parts one and two. The questions were pursued over supper rather than during the film.
Andrew Brown said grace and seven meals were laid out for people to choose from – Carbonara, Dahl, Spaghetti Bolognese, Mexican Chilli, Cheese Pie, Lancashire Hot Pot and Potato Pie. Nearly all the food went and what was left would certainly not be wasted.
Andy Brown finished with the Laudato Si' prayer taken from the Laudato Si' encyclical.
Key points from the event:
Over 40 people attended including a number from the wider Christian community.
There were many positive comments about the film which was an excellent presentation of Pope Francis' exhortation to us to recognise our responsibility in tackling the issues of poverty and the environment.
The film and the questions it posed featured in much of the discussion over supper. Deferring the questions until supper worked well although this was not the plan recommended in the leader notes. To facilitate discussion the questions were on the tables.
A number of people expressed interest in making a practical response or in joining the Live Simply Group. There was a strong feeling that people were concerned about the issue and wanted to do something about it.
There were many extremely positive comments about the event and it was clear that people welcomed the opportunity to share a meal in good company, and engage in discussion on a serious matter.
There was no waste. We used the kitchen crockery and cutlery and the little food that remained was taken away to be eaten later.
The success was due to the substantial efforts of a few who knew exactly what they were doing, and the willing support of many others. A big thank you to all, particularly those who brought food and worked in the kitchen.
We sold our entire remaining stock of 8 BOB boxes and 13 packs of Caritas Christmas cards.
We talked about a possible repeat of the event on a smaller scale at Sabden.
Although the number of people attending was perhaps 15% less than tickets taken or ordered, an attendance of over 40 felt substantial, even in a large hall.
Attendance was boosted by email approaches and personal contact to people who would not otherwise have been aware of the event. It is clear that the usual methods of publicity are only partly successful and that we need to work on communication in order to reach more people.
December 1, 2018: Christmas Fair at Sabden
We had a lot of interest with our BOB boxes at the fair and sold seven. At £10 each £7.00 goes to CAFOD and £3 goes back for making more BOB box kits. So we made £49 for CAFOD




November 14, 2018: Laudato Si' Meeting
Read a report of the meeting The first part of Global Healing will be on Wednesday 5 in the Assembly Hall. We have seven offers to make food for the cultural meal. Tickets are free and will be given out at all Masses between now and December 5.
October 6, 2018: Share the Journey
Parishioners participated in a short walk to Share the Journey with refugees. We added 19 miles to the total which continues to rise. We have already walked four times around the world in solidarity with our brothers and sisters. Can we make it a fifth?
October 3, 2018: Laudato Si' Meeting
Read a report of the meeting
The next priority for the group arising from the meeting is Global Healing. Global Healing (How our Faith can help us care for our Common Home) is a free resource sponsored by the Bishop's Conference and can be a film evening including a worldwide supper or a short course of three evenings. Bishop John has recommended it for Advent. If it is to be an Advent event we would need to go for the first day on 5 December.
Our initial thoughts are covered in the notes of the meeting.
Click on the picture
September 16, 2017: Live Simply at Sabden
After our work things looked a lot better at the front of St Mary's Sabden but some time last week somebody came and added the finishing touches for Saturday's wedding. It goes to show what can happen when you make a little effort to make our Parish more welcoming.
Apart from all the hard work that people put in, credit should go to those who made insightful suggestions leading to the decision to prioritise the front of the church in time for the wedding, and the invitation to the wedding party to come and help.
Credit in particular needs to be given to Peter and Susan White who have worked tirelessly, and mostly on their own, at Sabden and without that work the current tidying work would have amounted to nothing.
September 8, 2017: Live Simply at Sabden
Despite the weather, which got steadily worse as the morning progressed, we had 18 people turn up to work on the garden at St Mary's, Sabden. This included six from next weekend's wedding party who must have been pleased to see how many parishioners were there in the miserable weather, doing their best to make the place nice in advance of the wedding. The weather might have been miserable but the event was anything but. Somehow the rain was barely noticed until we'd finished and realised how wet we were. Thanks to the numbers it took two hours to do a job that might have taken all day, but mostly what people will remember is the satisfaction of a job well done in good company, and having the opportunity to talk to people and get to know them better. It was a great community event and a great show of welcoming.
This is only the start. There is more basic tidying and maintenance but hopefully it won't be long before we can turn our minds and efforts to the environmental aspects of what we are about here. We will meet and plan before the next Live Simply Day at Sabden. Watch this space.
The pictures show the area in front of the church but people did much more than this, each to their own allotted task.


August 13, 2018: Laudato Si' Meeting: St Mary's (Sabden) Project
Read a report of the meeting
August 10, 2018: Hedgehog conservation
Hedgehogs are becoming increasingly scarce and at the Sabden Summer Fair I met a man called George who named a hedgehog after him. George noticed a hedgehog in his back garden one day and thought it would be a good idea to make somewhere for it to hibernate in his garage and sure enough George was soon in there. When the winter came George dragged some straw into his hibernating box and went to sleep till spring. All the time a camera monitored every movement and the attached video is an edited version of hours and hours of film footage.
Click on the picture
June 30, 2018: BOB Boxes at Sabden Summer Fair
Click on the picture
We sold ten BOB boxes at the Fair at £10 each. Of that money a total of £70 will go to CAFOD sponsored projects yet to be agreed by the Laudato Si' Goup. £30 will go back into the making of more BOB box kits.
June 23, 2018: Share the Journey walk on OLOTV Refugee Day
We are walking today in solidarity with all refugees and migrants throughout the world.
This is part of a 'Share the Journey' campaign throughout England and Wales.
All together in total we hope to walk 24,900 miles which is the distance around the world.
We hope that every step we take will be a message to world leaders when they meet in September 2018, to finalise global agreements.
We need to make sure that these agreements have at their heart the human dignity of all vulnerable people on the move.
June 6, 15, 22, 2018: Via Creativa, a series of talks exploring creativity, interconnection and resilience.
Click on the picture

June 13, 2018: Laudato Si' Talk – Bats and Birds and Everything to do with the Environment
Click on the image below to see a pdf of Stephen Burrowes PowerPoint presentation (videos not included)
June 6, 2018: Our CAFOD Live Simply Action Plan is registered
..so we are on the way!
June 1 to June 6: Pendle Hill Landscape Partnership Volunteer Week

Come along and celebrate National Volunteers' Week with us! The Pendle Hill landscape is a wonderful place to spend time, and volunteering across it is even better!
As part of National Volunteers' Week which runs from 1st to 7th June 2018, we will be delivering a number of activities and sessions within the Pendle Hill Landscape Partnership. Please come along to any of the sessions and find out more about volunteering opportunities and the wider Pendle Hill Landscape Partnership. New volunteers welcome and no prior experience needed!
Friday 1st June 1pm – 4pm. Join us at Spring Wood for a family friendly bushcraft session! Children must be accompanied by a parent/guardian throughout the session. All resources and materials provided but prepared to get muddy! BOOKING IS ESSENTIAL.
Saturday 2nd June 10am- 12pm. Join the Friends of Spring Wood at their regular monthly volunteer session at Spring Wood and get involved in some wildflower planting, as well as getting the opportunity to learn about this great group! All materials provided but please bring your own gloves if you have them. Under 18s must be accompanied by a parent/guardian.
Sunday 3rd June 9.30am – 3.30pm. Come along and get involved in our Pendle Hill Volunteer's session as we start some path repair work and remove some tree guards from part of the Pendle Way that goes from Barley up the hill. Meet at Barley Car Park. All tools provided but please wear suitable outdoor clothing and sturdy footwear. Bring extra layers and waterproofs, as well as lunch and snacks for the day. Under 18s must be accompanied by parent/guardian. BOOKING IS ESSENTIAL.
Tuesday 5th June 4.30pm – 7.00pm. Drop in to see us at the Unity Wellbeing Centre in Nelson to find out more information about our volunteering opportunities across the Landscape Partnership. Come along and ask us questions about the projects, future events and activities. Opportunities range from practical conservation to Pendle Radical research, archaeology to species surveys. There are also 'Get Into Volunteering' opportunities for groups so please come and see us if you are a group leader from Pendle, the Ribble Valley or Burnley.
Wednesday 6th June 10am-2pm. Join us for a walk with volunteers across our lovely Pendle Hill landscape. The route will be approximately 6 miles and we will meet at Downham Car Park. The route won't go to the summit but will provide you with some great views and great paths. Please bring lunch as we will aim to have that en route. Under 18s must be accompanied by parent/guardian. BOOKING IS ESSENTIAL.
For more information about any of the sessions or to book a place please email volunteer@pendle-hill-lp.co.uk or call 01200 448000.
May 20, 2018: Spring Happening Environmental Stall
Following a request for the SVP to man a stall at a St Michael and St John's "Spring Happening", my suggestion to run an environmental stall was accepted by the group.
The stall was to bring attention to the needs of the environment. Contributions were donated from several local garden centres and supermarkets, who themselves seemed very supportive of our intentions.
They generously donated items to help our efforts. We sold hedgehog houses, bird houses and bird food, also seeds, flowers and herbs to provide pollination for the bees, gardening tools for adult and children, plus compost and pots.
Posters and leaflets from the RSPB and World Wild Life Fund were displayed and handed out, as were children's magazines and "spot it" leaflets to get them interested in nature. We also sold canvas bags and used paper bags as opposed to plastic.
The stall made over £200 for the Parish.
Christine Dixon
May 2, 2018: Laudato Si' Talk – The Pendle Hill Landscape Partnership
Jayne Ashe of the Pendle Hill Landscape Partnership, a woman with a passion, brought a breath of fresh air to the Old School Rooms on Wednesday, May 2, speaking of the Partnership's mission to understand, restore and celebrate our iconic hill.
Her talk, illustrated with beautiful landscape pictures, covered the work of the partnership under the headings of Environment, Economy and Enjoyment. With lottery funding of £1.8 million plus additional funding of nearly another million, there is plenty that can be done over the Partnership's four year's duration. The area covered stretches from Gisburn to Whalley and from Clitheroe to Barrowford and Nelson, and takes in numerous conservation, archaeology, art, and enjoyment projects working with other organisations such as Mid Pennine Arts and Ribble RiversTrust.
On the Environment there are projects to develop the habitat, guided by the wishes of local residents, in the areas around for example, Worsaw Hill, Clarion House and Barley Car Park. In the last 50 years wildlife has changed with reduced numbers of badgers, hedgehogs and swifts. Swifts were a particular topic for discussion with Jayne's wisdom on the demise of these birds which need the specific but declining habitat under the eaves of houses. The answer is "swift boxes and bricks" and the Partnership has installed 15 of these so far on 5 or 6 farms. Another issues is that the area lacks clough woodland so tree planting is important.
Conversely there is the problem of invasive species – Himalayan Balsam, Japanese Knotwood and Cray Fish species that are threatening our native crayfish population. Himalayan Balsam not only takes over other plant life but leaves banks bare in the winter increasing erosion. Volunteers can remove invasive plants giving grassland and natural river bank grasses and herbs the opportunity to re-establish themselves.
Repairing walls and hedges enhances the landscape for walking and encourages diversity in wildlife, for example developing the habitat for stoats and weasels.
On Pendle Hill there are plans to restore the cart track that runs diagonally back to the base on the Barley side and this will ease Mountain Rescue. Peatland restoration on the top of Pendle is important to give plant cover and prevent excess CO2 entering the atmosphere. There will be a shelter near the trig point in the shape of a cross to provide a wind break from whatever direction the wind blows. There is work here for a master craftsman and also artwork around the trig, as well as requiring volunteer involvement.
On Economy there is a need to spread the footfall from the honey pot of Barley to encourage new visitor economies around the Nick of Pendle, Spring Wood and Downham. There is no footway on the road between Chatburn and Downham which will be remedied by an off-road route alongside the road.
Research is planned, particularly to develop the area with health and well being in mind. People Enjoying Nature (PEN) is based on the principle that mental health and well being can benefit from eco-therapy and being active in the outdoors. Also planned are links with UCLAN, plus apprenticeships for young people to learn rural skills such as wall and hedge repair.
Our hill is for the Enjoyment of everyone, from just soaking it in to active participation in projects such as archaeology. Pendle Hill has prehistoric sites, probably Bronze Age, and there are features not listed that probably should be. Community Archaeology will provide opportunities for training in desk research, geophysical surveys (seeking ancient below ground disturbance) and study of previously uninvestigated sites. Apart from opportunities for archaeology with the Partnership, the Partnership also has funding for people who want to take on their own projects.
We should celebrate our Pendle Radicals – George Fox of the Quakers, Selina Cooper, hero of the suffrage movement, and the Chartists – and learn about them.
There are a lot of opportunities for volunteering and learning and in 2020 there will be a summer school.
Overall it was very clear that the Pendle Hill Landscape Partnership will offer plenty of opportunity to pursue our Live Simply Award under the heading of Living Sustainably with Creation. In particular there are opportunities for families and young people to explore, enjoy and learn about the environment and wild life, in the company of others seeking similar pleasures. This can be at the level of one day observations tasters or active involvement in substantial projects.
January 10 2018: Meeting of Laudato Si Group
John Noonan opened with a prayer
Anthony Brown said a few words about the Live Simply Award and introduced the speakers.
Mark Rotherham introduced us to Laudato Si' and the message of Pope Francis reminding us of the significance of the name our current Pope has taken. Man's existence on Earth continues the evolution of the universe and living matter, from the Big Bang to the emergence of consciousness and compassion. Yet within the short span of humanity , through our actions, we have upset the fine balance that has kept our planet on its course so that now we threaten not only the whole environment but ourselves as well. On land the food chain is under tension as the small creatures die and the bigger ones have less to eat, and in the oceans, plastic waste is forming islands of death for the creatures of the sea. We must remember that we own nothing in the world, we are but stewards of what we possess and we are stewards of the earth: "..a new model of stewardship away from dominion towards a model of kinship with the Franciscan language of the family" (Laudato Si'). The compassion that Pope Francis speaks of in everything he writes and says is what must drive us to protect the earth, to halt its destruction, to care for all life within it, and to remember that it is the poor who suffer first and most. It is our duty individually and collectively to do all in our power to care for our environment and everything in it.
Building on Mark's introduction, Joe Howson introduced his presentation with a potted history of Lee House, a Mass Centre during penal times, and how Lee House became a centre for spirituality and education, where people young and old come to reflect and learn. Joe's emphasis at Lee House is empathy – empathy for the poor and the marginalised and empathy for the environment. Over the years Lee House has been venue for school children coming for experiential days, learning what it feels like to be a refugee or homeless person. Lee House has a mobile refugee exhibition which goes to schools where pupils pass from one room to another, through simulated environments and audio testimonies. There is also a mobile trafficking exhibition which uses the same structure but with different pictures and audios. But mostly school children come to Lee House for experience and role play followed by discussion and learning. For example there are offerings where pupils play the role of loggers or others moving in or exploiting land occupied by indigenous peoples. Their counterparts play the role of the indigenous people themselves. Having experienced one side or the other the case is taken to a simulated court or the United Nations where each side argues its case. We need to 'contextualise' so our understanding of the world is rooted in reality not theory; helping young people to experience the awe and wonder of nature. Lee House and its land and outbuildings and structures, developed by Joe and volunteers, is an oasis of environmental care and formative experience.
Mark and Joe had provided for the context for Joseph Cooper from St Wilfred's Parish, Preston, to present the details of the CAFOD Live Simply Award. He gave us some details of what his own parish was doing to achieve the award. There are three prongs to the award: live simply; live sustainably with creation; and live in solidarity with the poor. Under each of these three headings you have a main action which involves either a significant change or includes a lot of people. You also have two smaller actions. The St Wilfred's group has drawn up their plan which has been submitted and accepted and will be reviewed at the end of the period by a CAFOD assessor who will expect achievement to be evidenced by such things as paper records and invoices, or visual change. It was clear from what Joseph said that all that was needed was imagination and a modicum of building on what was already being done. The St Wilfred's Live Simply Group comprises a group of ten people which is but a small proportion of the parish and Joseph raised the interesting concept of ladders of engagement which aim to deepen commitment gradually from a low base thus engaging more people and achieving more ambitious goals. Community activities or spiritual events can have an environmental or charitable dimension for example Masses or prayers offered for a particular intention or even injecting a few environmental questions into an Advent quiz. St Wilfred's are having a serious of awareness raising events including subjects like human trafficking which is a less obvious candidate for a talk, yet referred to in Laudato Si'. Stimulated by Joseph and the realisation we could include activities which are already taking place, or which aimed to reach new people, we were encouraged to feel that we are already on the journey.
Following the presentations, Mark Wiggin invited those present to generate ideas which were then presented to the group:
Have a launch and a programme of activities published so the whole parish can get involved
Book the Old School Rooms every month on a Wednesday to develop and promote our ideas
A parish audit of what we are already doing
Improve communications internally so that everybody can be aware of what we are doing and how they can contribute
Joe's Invitation to continue our journey at Lee House
Spiritual events and a liturgy to reflect what we can do to live more simply e.g. outdoor Masses and a Stations of the Cross walk over Pendle Hill
Community activities – environmentally focused outings, presentations with invited speakers
Knitting/craft days
Grow vegetables for the foodbank
Plant seeds and trees and place Bob Boxes
Share our facilities with refugees
Work with other churches and faiths in Clitheroe
There will be a Spring Happening of fun for all the family in the Parish on May 20th, at St Michael and St John's Secret Garden and Assembly Hall, to include our Parish, friends, local communities, playgroups, primary and high schools. There will b stalls, crafts, demonstrations, refreshments and lots more.
There will be a Justice and Peace presence at the Eucharistic Congress in Liverpool in September 2018. Steve Atherton is delighted to invite our northern environment group to get involved in the fringe event called 'On the Altar of the World' on Saturday 8th from 10.00 – 18.00 at St Philip Neri, the Catholic chaplaincy to the university. This is a large venue in the student quarter, very near to the cathedral (near the Philharmonic for those who know Liverpool.) The building can accommodate large numbers as well as smaller, more intimate groups. It has a large open space with versatile seating arrangements and easy access to comfortable rooms and a kitchen. The Northern Diocese Environmental group representing their Diocese J+P organisations will host an environmental event there with the themes yet to be agreed.
Mark Wiggin concluded the evening by applauding three excellent presentations from three very knowledgeable people, all of whom are committed to the gospel of social justice and protection of the environment. Their knowledge and passion came through with some wonderful examples of how we can understand and respond to Laudato Si. We heard about the importance of seeing ourselves as part of creation, a perception that brings with it the need to recognise the emphasis on stewardship rather than dominion. The crisis of global warming and climate change is happening now and we are all called to act now. We need to educate young people to see the world and nature as something precious that needs and deserves to be protected and held in awe and wonder. Finally, we gathered some great examples of how a parish can do practical things to live simply, sustainably and with the poor.
Anthony Brown concluded with the Laudato Si' prayer at the top of the page:
30 November 2017: Meeting of Laudato Si' Group
See the Notes of Laudato Si meeting November 30 2017
2 November 2017: First meeting of the Laudato Si' Group
Mark Wiggin was elected Chairman and Anthony Brown, Secretary. The meeting agreed to explore the CAFOD Live Simply Award as the means of pursuing Laudato Si' our parish.
See the Live Simply Award and the Live Simply Action Plan